Our Focus
Learning Technologies is dedicated to researching, implementing, and supporting learning technologies in order to create the student-centered learning environment necessary to deliver high-quality education.
Online & Hybrid Design
Learning Technologies will work closely with you to develop or adapt courses for online and hybrid delivery. You can find assistance with every step of the process, including instructional design, media production, and technical help.
Workshops & Events
Throughout the year Learning Technologies facilitates workshops, courses, and one-on-one or group consultations designed to help you advance your knowledge and mastery of educational technologies
Blackboard Support
We offer one-on-one support for Blackboard on a walk-in and appointment basis and regular workshops throughout the year on Blackboard features. Watch for the launch of our updated Knowledge Base, the one-stop-shop for Blackboard online support at COD.
Faculty Lab
Our computer lab is equipped with both Macs and PCs, webcams, headsets, and a WACOM tablet. All computers have Camtasia and Adobe Creative Suite installed.
New Technologies
Learning Technologies investigates and evaluates new technologies for online and classroom use. We help to make sure these technologies are available to you as a faculty member, through our labs and equipment checkout, and provide support and training.
Sound Booth & Green Screen
The sound booth can be used for creating podcasts and adding voice-overs to screencasts or presentations. Using our green screen and HD camera, we can help you script, shoot, and edit brief videos for your courses.
Web Content Management
Whether you need to make simple updates or overhaul your department's homepage, we can help you make sure your program is well-represented on the web.
Digital Resource Management
Working closely with the Library, Learning Technologies can help you obtain and use copyrighted digital material for your online, hybrid, or web-enhanced course. We also offer assistance with organizing and uploading publisher content, such as course material and testbanks.
Meet Our Team
Susan Landers
Manager of Learning Technologies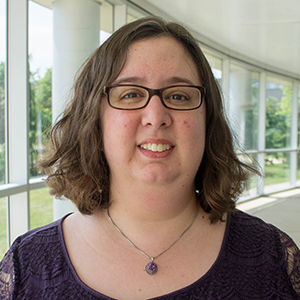 Becky Benkert
Instructional Designer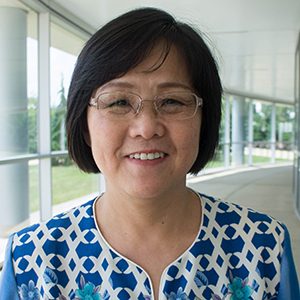 Min Pan
Instructional Designer
Christina Sabo
Web Content Editor
Tim Sweeney
Instructional Technologist
Lara Tompkins
Instructional Technologist
Latest News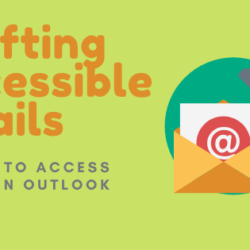 Emails are often an overlooked area for accessibility but because they are commonly the primary means (aside from Bb course announcements) of communication with students, it's critical to make sure that accessibility best practices are also applied to emails. What does that mean? We'll show you! Most instructors are going to be using Outlook when[…]
Looking to move your in person course online? Hoping to build out some more content for your online or hybrid courses? There are lots of helpful resources out there that can help make the process a little easier. One of these resources is MERLOT. We'll explain what MERLOT is, how to use it, and why[…]
Previous
Next