Can't make it to our Halloween Trick and Treat event? Want a refresher on what you learned? No worries, we've got you covered. Here are all the tricks we shared with links to the documentation in our knowledge base. What are you waiting for? Let's get spooky. 
Rearrange Grade Center columns with some strange magic.
You can reorder the Grade Center columns to group them so that they make the most sense to you and your students. Learn how to rearrange your columns.
Use the magic of Qwickly to post announcements to multiple course sections at once.
With Qwickly, you can post the same announcement or email to one or more courses at once. Learn more about Qwickly.
Suppress Blackboard horrors by using recommended browsers.
Learning Technologies recommends using Google Chrome or Mozilla Firefox to access Blackboard. Both have been proven to be the most compatible and stable while working in course environments.  Learn about and download browsers
Make ghastly student assignment or test attempts disappear…..so students can rise and submit again.
If you have a student who needs to resubmit their assignment or test, you can clear previous submissions within the Blackboard Grade Center. Find out how to resubmit.
Switch witch which course you're viewing. Great for grading workflows!
While working in one course in Blackboard, you may find that you want to navigate to one of your other courses (especially when grading assignments). There's an easy way to navigate from one course to another without leaving your course shell. Find out how to quick switch.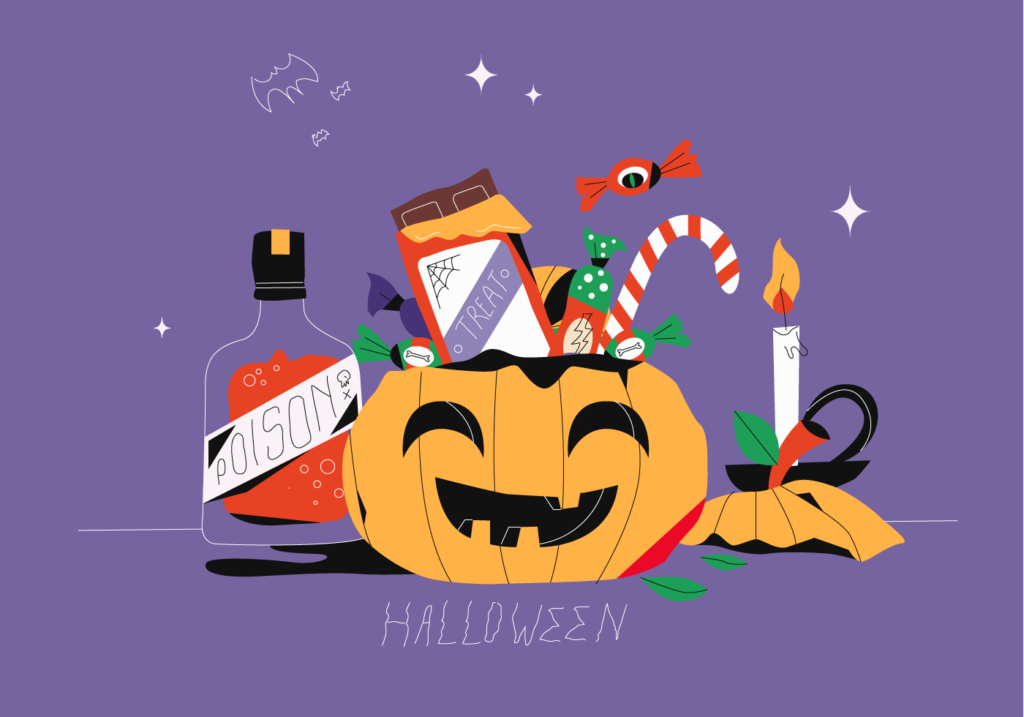 Color code your Grade Center. Not just to match the season's leaves!
Blackboard's Full Grade Center offers an option to color code both grade statuses, and color code grade ranges. Learn how to set up color coding.
Transform yourself into a student with Student Preview Mode.
If you want to know what students can see in your course, and whether your assessment work properly, you can use Blackboard's Student Preview Mode feature. Learn how to switch to student preview mode.
Follow Hansel and Gretel's Breadcrumbs to navigate through Blackboard.
Blackboard's Breadcrumbs are located at the top of any course shell, in line with the Home button.  Learn how to use breadcrumb navigation.