Learning Technologies Instructional Designer Becky Benkert recently attended the DevLearn Conference and shares her experience:
The week of October 23rd, I attended the "DevLearn: Shape The Future" Conference and Expo in Las Vegas, Nevada. The conference is described as, "the place to explore what's new and next in the world of learning. If you're ready to dive head-first into new technologies, learn from what experts and your peers in the field are doing, and see where our industry is headed, say no more!" I found the information shared at the conference extremely valuable. There was more of a corporate than an education focus at the conference. It was a refreshing opportunity to explore different approaches to training, teaching, and learning.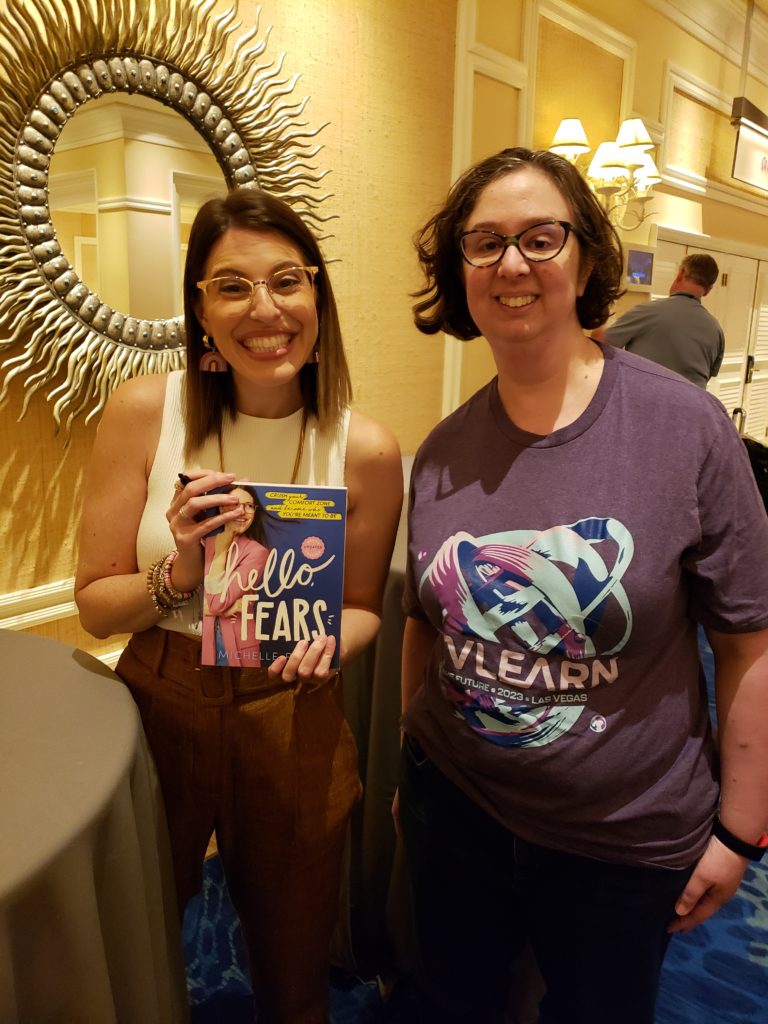 The standout keynote speaker for me was Michelle Poler, author of Hello Fears: Crush Your Comfort Zone and become Who You're Meant to be. As part of her graduate program, she challenged herself to face 100 fears in 100 days. She documented the experience on YouTube, and her experiences inspired her book.
Though you may think that someone like me, who works in tech would embrace change, it's still difficult, and sometimes scary! I know change is difficult and scary and frustrating at times for each of you as well. As it is for our students!
I purchased a copy of Ms. Poler's book at the conference (she even signed it!) and am hoping that as I work through the chapters that I'll be inspired to embrace change. Maybe you'll be inspired to check out Ms. Poler's book or videos as well!
You might also pencil DevLearn 2024 into your calendar, November 6-8, 2024.