Learning Technologies has four full-time instructional designers on staff and here to help you. But help you do what?
We realize that it might not always be clear just what instructional designers do or how they can help you design and deliver your course content. With courses moving to online or hybrid formats this fall, it's more important than ever to take advantage of the services these education professionals can offer. So, here's a quick rundown of who our designers are, what they do and more specific ways that they can help you.
Meet Our Instructional Design Team
We have four instructional designers here at College of DuPage in the Learning Technologies Department. They are: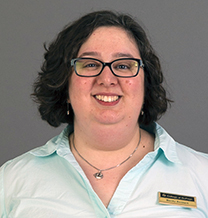 Becky Benkert
Gabriele Frahm
Mike Maxse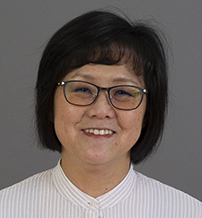 Min Pan
If you didn't have a chance to meet them in person on campus, hopefully this will help you put a face to a name when you contact them for support!
What They Do
Many faculty come to instructional designers for support in learning Blackboard, but they can provide support well beyond just the basics of Blackboard. Instructional designers primarily support faculty in designing, developing, building and revising online courses, and everything that goes along with that process. However, they aren't just limited to online. They can also help you with hybrid, classroom, and VCM (new for Fall) type courses as well. You can meet with instructional designers one-on-one, or take advantage of one of their courses, workshops, or other training sessions.
What They Can Help You With
Need help in your courses? An instructional designer might be just the person who can assist you. Here's what they can help you with:
Designing a course structure
Providing assistance in using Blackboard to achieve course objectives
Planning student assessments
Planning discussions
Ensuring your course content is accessible
Rethinking your classroom course when moving to an online format
Developing strategies to become more engaged with your students
Developing strategies to encourage students to work with and learn from one another
Developing strategies to build a community in an online course
Incorporating agility into your online course
And more!
If you'd like to get the help of an instructional designer, we're happy to accommodate you. Just email us at learningtech@cod.edu!