Ensuring that all courses are accessible is not only the law, it's also a part of our mission as a community college to serve ALL members of our community. Here, we'll share ways you can continually improve your course accessibility and learn more about accessibility issues!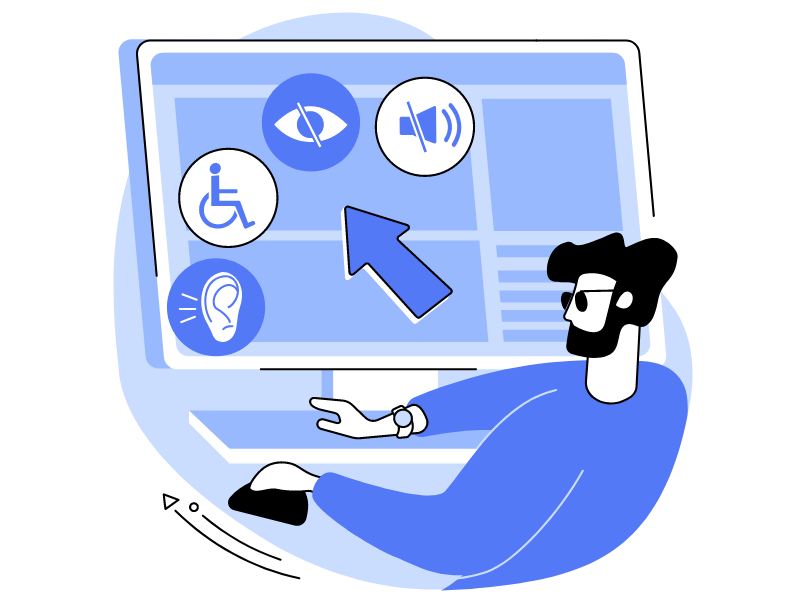 How Can You Improve Accessibility? 
How can you make your courses more accessible? There are lots of small ways that you can make improvements! 
Change Your Approach One of the best ways to handle course accessibility is to start building course content with accessibility in mind rather than modifying things as needed. In other words, be proactive instead of reactive to accessibility needs. 
Caption Videos Captioning videos is incredibly easy–YuJa does it for you! This is a great way to not only make your videos accessible for those who need it but also more adaptable for any student who wants to watch with the sound off. Learn more about YuJa below. 
Check Your Links

When using hyperlinks in your course, don't link phrases like "click here" or link the entire URL. Instead, use the title of the page or a short description of where the page is taking the user. 
Add Alt-Text Any images you use in your course that aren't just decorative, especially those containing text, should have alt text added to them so that users can know what they represent if they cannot see them or the images won't load.
Use Ally Ally is one of your best tools for course accessibility! It's built right into Blackboard so you can see where you can use improvement at any time and get tips and tools for making changes.
Check Accessibility Did you know that Microsoft Office also has built-in accessibility checking? You can run any Word document through the acccessibility checker to see if there are any issues and make changes before uploading.
Think About Structure Adding headings and subheadings to your documents and websites makes them easier to navigate for students utilizing screen readers and is also just a great way to organize things and improve overall course design!
Get Design Wise While fancy fonts and bright colors might seem fun, they can actually make it more difficult for students to see and understand your course content. Choose simple fonts, ensure strong color contrasts, and avoid putting critical information in colors that are often problematic for those with color blindness.
Did you know that a majority of people watch videos without the sound on? Studies have found that 69% of viewers preferred watching without sound and as much at 92% when viewing on a mobile device. So while captions are essential for meeting accessibility standards, they're also incredibly important to any viewer who may simply prefer to watch without sound. 
Luckily, it's super easy to add captions to your video content. College of DuPage's media content management system, YuJa, has an auto-captioning feature. Learn more about how it works below: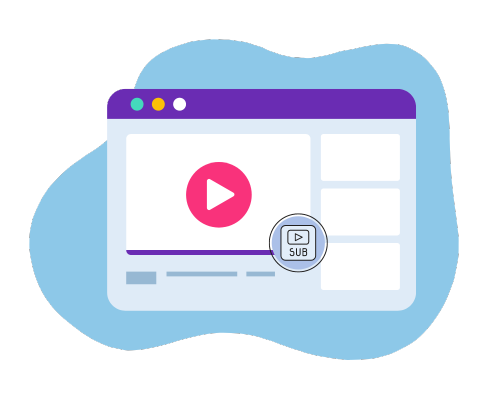 Blackboard Ally Accessibility Score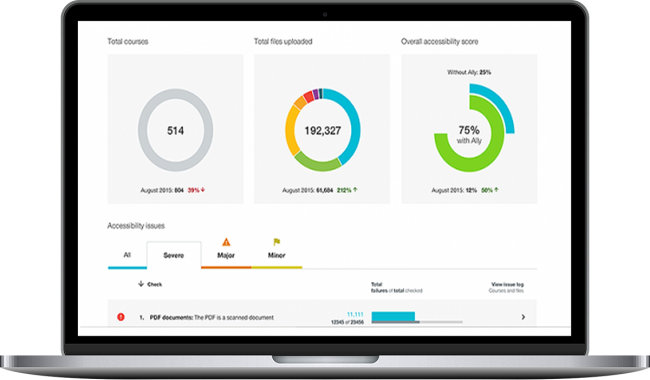 Do you know how accessible your courses are? Ally can tell you! Use the course accessibility checker or just check out the item by item scores for your courses. Not only will you get a better idea of what you can improve, you'll learn how to do it! 
Ally also allows students to get your course content in alternative formats, including audio recordings and accessible PDFs. Learn More about Ally here →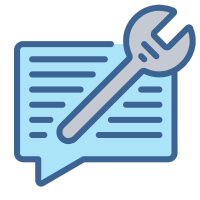 Find out more about this annual event dedicated to improving course accessibility through Ally.
Accessibility Resources from LT
Looking to learn more? Check out LT's Knowledge Base! We have lots of great resources to help you keep learning!
Currently Available Knowledge Base Articles:
Blog Posts on Accessibility
We post about accessibility on our blog all the time! Check out some of our latest posts.
More Resources for Accessibility